Project
Big Thunder Marine
Intro
How we helped Big Thunder Marine
This premier marine sales, service, rental, and marina at the Lake of the Ozarks was in need of sleek furnishings to complement the new construction of its sales showroom on Bagnell Dam Blvd.
We assisted in determining product options which would embody Big Thunder's brand identity and cohesively coordinate with building finishes. After finalizing layouts and product specifications we were presented with the challenge of manufacturer Christmas holiday schedules, a massive manufacturer operating system upgrade, and an unannounced upholstery mill move.
We communicated with the end user to determine alternate upholsteries and communicated with the various manufacturers to expedite delivery times in order to get everything installed to meet the move in date.
Samco Salesperson: Jeremy Eiken
Samco Design/ Project Manager: Christy Hughes
Big Thunder General Manager: Jeremy Anderson
Designer: Cindy Ostronic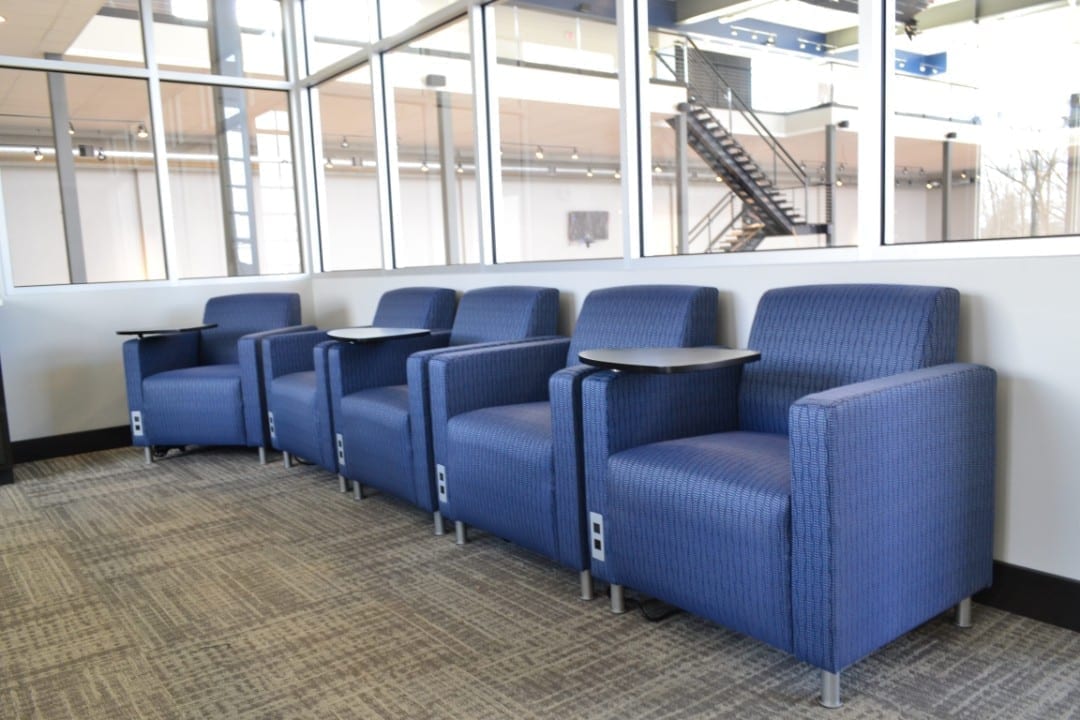 3612 W. Truman Blvd.
(573) 634-3177
sales@checksamco.com