Project tested. Proven success.
Workplace Transformations
Our clients' approval is what drives us and we love sharing their transformations. We take pride in what we do.
REQUEST A CONSULTATION
If you would like us to assist you in the building elements selection process, we are prepared to do that, as well. Our team can help with paint, flooring, fixtures, and artwork – bring the full, cohesive space together.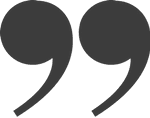 What Our Clients Say
"They've been a tremendous help to me over all these years and have never let me down. Without their expertise and knowledge, I could not have done my job as efficiently as SAMCO allowed me to. They are simply the best!"
-J. Thomas
What Our Clients Say
"If you haven't explored the Samco Business Products website, you need to. You will save your business both time and money, and you will be very surprised by the variety of items that they can provide. Typically they have a one to two day turnaround time! Plus, shopping with a small business owner is a great way to support a community."
-Julia Gampher
What Our Clients Say
"Nice, quality office furniture. Solid tables and comfortable chairs. A full truckload of furniture was installed much quicker than expected! Staff makes choosing and purchasing a breeze. Thank you, Jeremy, for all you did to make this a pleasant and easy experience."
-S. Hines
What Our Clients Say
"Samco was a great choice for our furniture business partner throughout the new hospital project.
Could not have asked for better service, timeliness, and capability!"
-M. Bock
What Our Clients Say
"This is the best news I received this week! You all are awesome and have set the bar in customer service to OUTSTANDING!"
-N. Crayden
3612 W. Truman Blvd.
(573) 634-3177
sales@checksamco.com