Project
SSM Health St.Mary's Hospital
Jefferson City, Mo.
Intro
How we helped SSM St. Mary's
Contributing to Jefferson City's largest project to date was a true test of our ability to execute, and we were honored to be awarded the opportunity to step up to the plate. With overwhelming support from local SSM Health St.Mary's staff, and exceptional communication & specification from the Lawrence Group design firm we were able to have the best opportunity to succeed.
We ordered 64 different upholsteries to be distributed between 17 different manufacturers, received 20+ truck loads to be staged and distributed between 5 floors, and were able to meet all timelines for the hospital's transition on November 16, 2014.
Today we provide continued product support through discussions of product performance, promptly addressing manufacturer defects, and providing product solutions for new needs within the facility.
Samco Salesperson: Dan Eiken
Samco Design/ Project Manager: Christy Hughes
Designer: Lawrence Group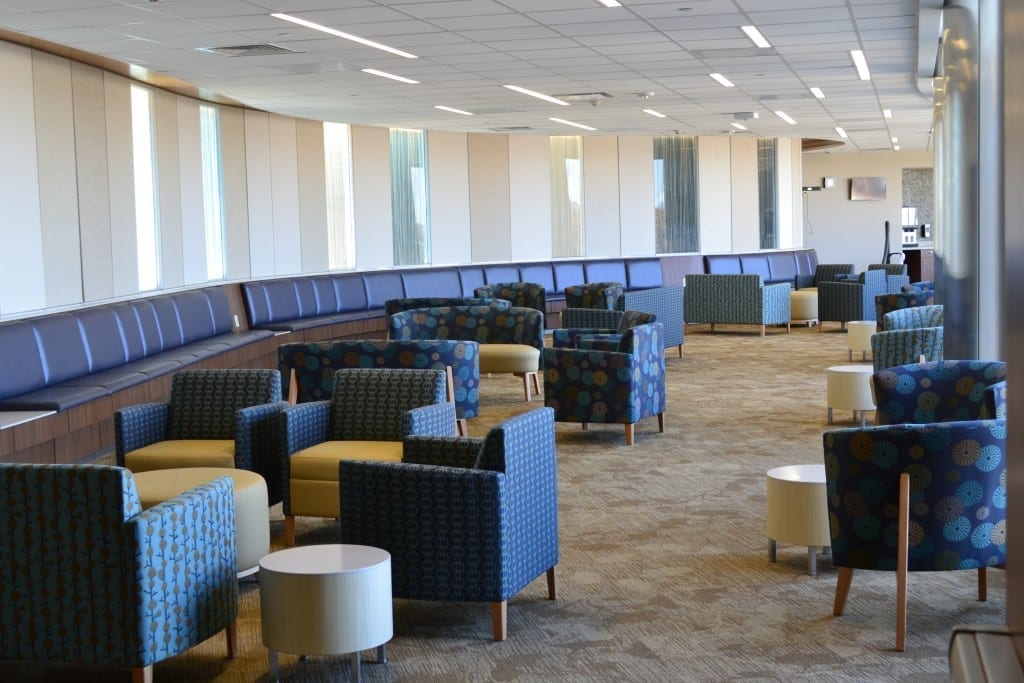 Areas we serviced throughout the facility include:
| | |
| --- | --- |
| – Waiting Areas | – Patient Rooms |
| – Cafe Furnishings | – Chapel |
| – Outdoor Seating/ Dining | – Private Offices |
| – Collaboration Spaces | – Meeting Areas |
| – Training Rooms | – Nurses Stations |
| – Doctors Lounge | – Laboratory |
| – IT | – Maintanence |
| – Doctors Plaza | – Rehab/ Exercise |
| – Admitting | – ER |
| – Administration | – Purchasing |
| – Blessed Beginnings/ OB | – Behavioral Health |
Areas we serviced throughout the facility include:
– Waiting Areas
– Patient Rooms
– Cafe Furnishings
– Chapel
– Outdoor Seating/ Dining
– Private Offices
– Collaboration Spaces
– Meeting Areas
– Training Rooms
– Nurses Stations
– Doctors Lounge
– Laboratory
– IT
– Maintanence
– Doctors Plaza
– Rehab/ Exercise
– Admitting
– ER
– Administration
– Purchasing
– Blessed Beginnings/ OB
– Behavioral Health
3612 W. Truman Blvd.
(573) 634-3177
sales@checksamco.com